Our Outreach ministries exist to make Him known in transformational ways locally, regionally, and globally through our communities, church-wide collaborations, and mission partnerships.
At Arbor Road we desire to be "Salt & Light" in our community and world through our Great 8 initiatives to serve the Hungry, Thirsty, Stranger, Naked, Sick, Imprisoned, Orphan, and Widow.
We believe in helping in these specific ways because God has emphasized this for us in the Bible and because we should love not only in word but in our deeds and in truth (1 John 3:17-18).
Our food pantry is managed by our food team and supplies meals for those who are in need in our community. We are so grateful for the donations made to our food pantry during the pandemic. If you are interested in donating, please send an inquiry to info@arborroad.com
Olive Crest - TAY Ministry
Our Transitional Aged Youth ministry with Olive Crest is a partnership where our outreach team and church members donate resources, skills, and time to serve and  support young men and women who have aged out of the foster care system. These events are seasonal and periodic. Look for announcements.
Our outreach to the homeless involves two simple components. 1) Lift Kits are available in the church lobby for purchase (to maintain stock) if you'd like to hand one out to anyone in need. A Lift Kit is a simple hygiene and help kit. 2) We have an ongoing donation drive for jackets, shoes, beanies, and socks. To donate please contact our outreach team.
Long Beach Rescue Mission
Every 1st Thursday of the month, we send a group to put on a chapel service in the evening for the residents at the Long Beach Rescue Mission.
"This is a love thing for me. I get to connect and love the people by handing out food. And the consistency is important because the people rely on the help."
"In that moment of receiving [C's] husband's donated clothes, I felt healing and comfort in the heart for both of us. It was an honor to care for someone else in need."
"When I help make an Easter basket for a TAY it brings a sense of community with the TAY. My hope is that when they get the baskets, I hope they see that they can give back to their community as well in any way they are able."
Pastor of Global Impact & Partnerships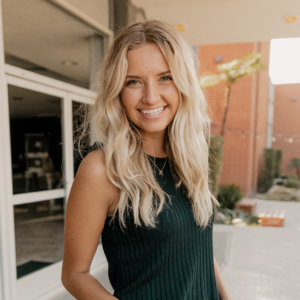 Pastor of Outreach + Young Adults