Our internship program trains and sends leaders who are able to make a Kingdom Impact here and beyond. Our Intern program is geared toward anyone who seeks to make an influence in ministry, the marketplace, or any place the Lord has them. Internships currently run from August-May and interns serve 10 hours a week under their ministry supervisors.
"MODPC"
Mentorship — Weekly 1×1 time with Direct Supervisors.
Opportunity — We entrust our interns with significant work, not just basic tasks.
Development — We equip interns with information and skills that will impact their head, heart, and hands.
Personalization — No 2 internships are exactly the same. We customize it to fit the hopes and goals of the intern.
Camaraderie — You get to play and learn alongside a group of peers interning in other roles.
10 hours a week 

2,000 stipend 

Weekly Cohort Meeting Wednesdays 3:30-4:30pm

Weekly one on one meeting with your supervisor 

Scheduled ministry times (these vary depending on the ministry you are interning for) 

Fall Weekend Intern Retreat (We will provide the dates this Summer)

Spring Conference (We will provide the dates this Summer)
What Does the Weekly Cohort Meeting Look Like?
We take 60 minutes each Wednesday from 3:30-4:30pm pm to pour in to you through interactive training.
This takes on a variety of forms – so if you're thinking it's a boring classroom, you're missing it. Our interns don't simply learn through observation but through hands-on learning. Our meetings will focus on developing one of the four categories; head (knowledge) , heart (experience), hands (practice), play (camaraderie and connection). Many sessions will bring in staff or speakers to give you the opportunity to hear and learn from a variety of leaders that are experts on the topics.  Having trained over a hundred interns in more than 70 years of impact, we consistently hear leaders share that the training they received was worth the investment.
Start with an Application
Click the button below to submit an application and sit tight, our team will get back to you as soon as possible to begin the interview process
We get it! There's a lot that goes into choosing an internship. Please reach out to Corinne Landrith or Tony Landini and they will get back to you as soon as possible. (If you could link our pastor profiles and information there that would be awesome)
Applications are open August-March for the following year.
Once we receive your application:
Connect — Corinne or Tony will meet with you after receiving your application
Interviews — We start conducting interviews in March
Selection — Our Intern Cohort is finalized by May
We get it! There's a lot that goes into choosing an internship. Shoot us an email through the form below and we'd love to answer your questions.
Meet the Current Interns + Ministry Associates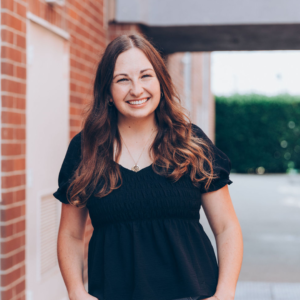 Local Outreach Ministry Associate