Our Outreach ministries exist to make Him known in transformational ways locally, regionally, and globally through our communities, church-wide collaborations, and mission partnerships.
At Arbor Road we desire to be "Salt & Light" in our community and world through our Great 8 initiatives to serve the Hungry, Thirsty, Stranger, Naked, Sick, Imprisoned, Orphan, and Widow.
Read more about our local partnerships below
Our food pantry is managed by our food team and supplies meals for those who are in need in our community. We are so grateful for the donations made to our food pantry during the pandemic. If you are interested in donating, please send an inquiry to info@arborroad.com
Olive Crest - TAY Ministry
Our Transitional Aged Youth ministry with Olive Crest is a partnership where our outreach team and church members donate resources, skills, and time to serve and  support young men and women who have aged out of the foster care system. These events are seasonal and periodic. Look for announcements.
Our women's missionary care groups meet once a month for fellowship and to support our missionaries & mission organizations supported by Arbor Road. There are currently five groups that meet for this purpose. If you are interested in WFM, please email info@arborroad.com for more information.
Our outreach to the homeless involves two simple components. 1) Lift Kits are available in the church lobby for purchase (to maintain stock) if you'd like to hand one out to anyone in need. A Lift Kit is a simple hygiene and help kit. 2) We have an ongoing donation drive for jackets, shoes, beanies, and socks. To donate please contact our outreach team.
Long Beach Rescue Mission
Every 1st Thursday and 3rd Wednesday of the month from 5-7:30pm, we send a group to serve hot meals and put on a chapel service for the residents at the Long Beach Rescue Mission.
"This is a love thing for me. I get to connect and love the people by handing out food. And the consistency is important because the people rely on the help."
"In that moment of receiving [C's] husband's donated clothes, I felt healing and comfort in the heart for both of us. It was an honor to care for someone else in need."
"When I help make an Easter basket for a TAY it brings a sense of community with the TAY. My hope is that when they get the baskets, I hope they see that they can give back to their community as well in any way they are able."
Our regional partnerships are ministry agencies we partner with beyond our immediate community to assist people in a variety of ways.
Providing medical aid, health fares, and food assistance for the needy all over Mexico.
California Department of Corrections - Chaplain Sandra Evans
Providing Bible studies, discipleship, counsel, and prayer for women in jail.
Long Beach Rescue Mission
Volunteers may assist in cafeteria food service, chapel service, mentoring, and tutoring.
Free Gideon Bibles are provided throughout the world.
Daycare, school, and meals are provided for children of homeless parents in downtown Long Beach.
Crisis pregnancy shelter and church, which assists in helping pregnant mothers in crisis and homeless mothers with children.
In alignment with the vision of Arbor Road Church, "to know God and make Him known", the ARC Global Missions Ministry exists to "Multiply Transformational Churches through Strategic Collaboration."
Our Missionary Partnerships
We enjoy hearing about the missions work that happens every day through our Missionary Partners across the globe. Below are 10 of the missionaries we partner with. Take some time to read about where God has placed them and pray for their specific needs.
Interested in partnering with us for a long-term or short-term mission trip?
Please fill out an application below. We'd love to get to know you and hear about your call to missions.
Pastor of Global Impact & Partnerships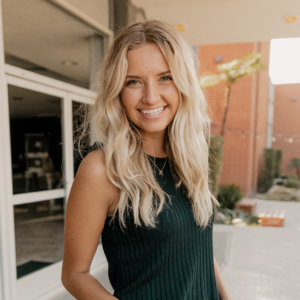 Pastor of Outreach + Young Adults